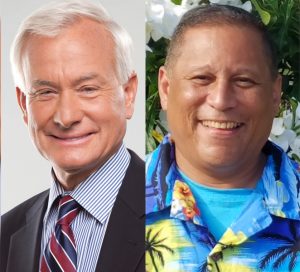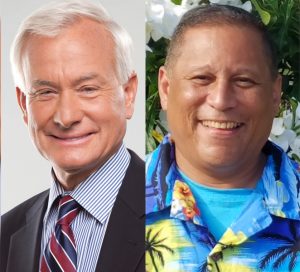 Editor's note: Thirteen candidates are vying to be Honolulu's next mayor, including the incumbent mayor. Some of the candidates are familiar faces, having run for public office in the past. If any of them receives more than 50 percent of the Aug. 13 primary election vote, he or she will win the office outright. If not, the top two vote-getters will square off in the Nov. 8 general election. The Hawai'i Herald developed an issue-related questionnaire to find out where the candidates stand on issues of concern to O'ahu voters — issues such as rail, homelessness, even the bike lanes along South King Street. We sent the questionnaire to all 13 candidates — five sent back responses: Kirk Caldwell, Ernest Caravalho, Peter Carlisle, Charles Djou and Lillian Hong. We asked the candidates to limit their responses to 250 words per question. Here are their responses as they were returned to us.
HAWAI'I HERALD:  What do you consider to be the top five priority issues for the City and County of Honolulu? Rank them in order of importance and explain your ranking.
KIRK CALDWELL:  When I began serving as Mayor, I focused my administration on five priorities: repaving our roads, building rail, improving our parks and public facilities, restoring and enhancing bus service, and improving sewer infrastructure (through the global consent decree). As progress was made, we adjusted our focus and resources. We have also now confronted the many issues surrounding homelessness, and the need for affordable housing.
If re-elected, these core priorities will remain the same. In order of priority:
• Completion of the full 20 mile 21 station rail system to Ala Moana is my highest priority because rail is the future for Honolulu. It brings transportation equity and relieves traffic gridlock. But more importantly, rail is a catalytic agent for economic growth, affordable housing, and improved neighborhoods around the transit stations. Transit oriented development and multimodal transportation options will make our lives better.
• Affordable housing for working families improves their quality of life, keeps families together on island, and is part of the solution for homelessness.
• Reducing homelessness to bring dignity and self respect back to those living on the streets, returns public and private areas to its intended use, and reduces emergency medical care costs that burdens our health care system.
• Repaving our worst roads to relieve vehicle wear and reduce fuel consumption.
• Improving sewer infrastructure to stimulate growth in the urban core, including affordable housing, and protect our ocean environment from spills.
• Improving our parks and public facilities to create inviting places for our residents to enjoy.
To read the rest of this article, please subscribe to The Herald!
Source: Hawaii Herald